Pioneer Cabin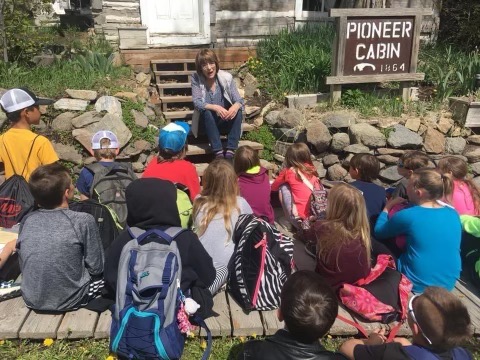 The Pioneer Cabin in Helena, was built when Wilson Butts, a veteran of the California gold rush, arrived at Last Chance Gulch with the first wave of miners in the summer of 1864 and built a one room cabin, rough-hewn and chinked. His Brother Jonas with wife Louanna and family moved in and expanded the cabin the following spring. When the claim failed to support the family, Louanna's housekeeping skills provided income with miner's gladly paying $2.20 a pound for her butter.

The Gilpatricks occupied the cabin next and planted the locust trees seen in front of it. George Mitchell occupied the cabin from 1903-38 and ran a coal and wood business at the rear. It is the oldest documented dwelling in Helena, and the only documented miner's cabin built during the first months after the Last Chance discovery.

Former Montana First Lady Grace Erickson led the effort in December 1938 of the Last Chance Gulch Restoration Association to purchase the property and restore it as the Pioneer Cabin Museum.  The Association owned and maintained the Pioneer and Caretakers Cabins until they gave the property title to the State of Montana in 2005.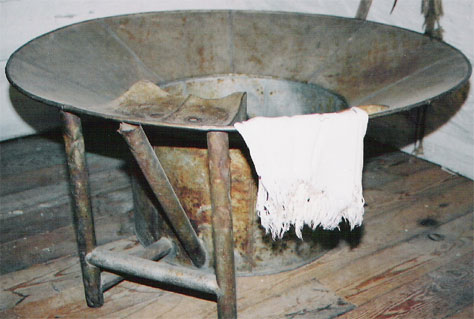 This bathtub, which has been nicknamed "the Hat Tub" for it's similar shape, was a luxury of the time period as most people of the time did not own their own and would have to pay to clean themselves in nice warm water.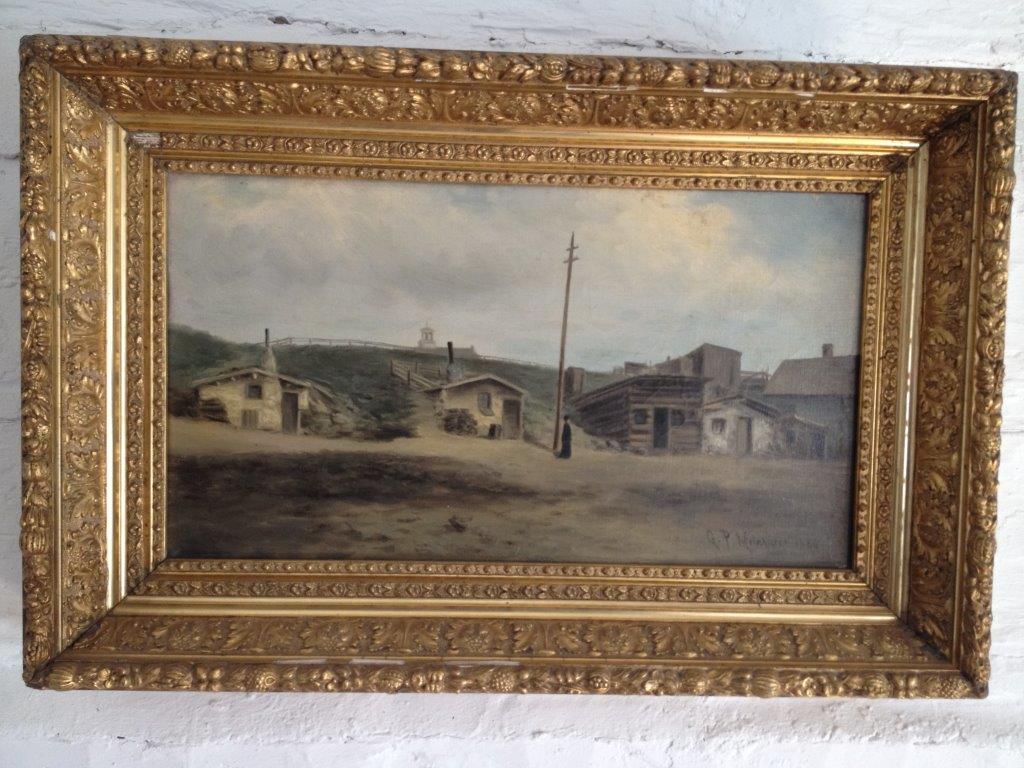 Painting of early Helena.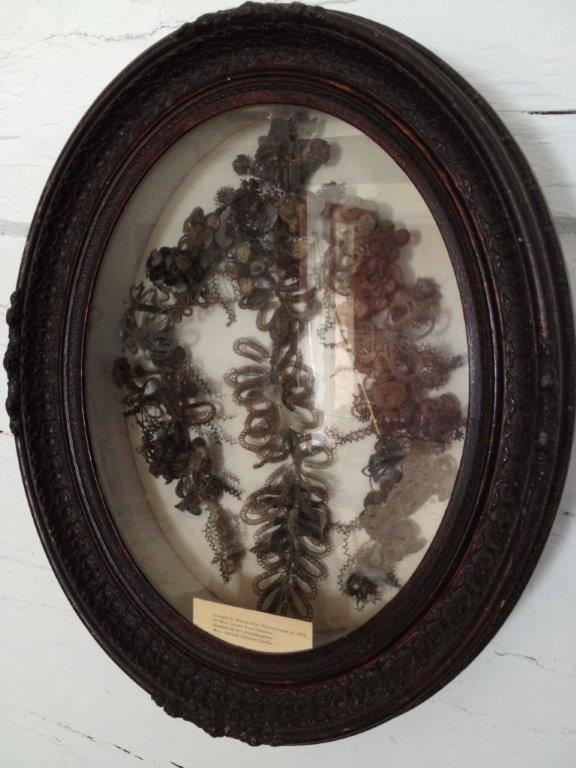 Framed art of family hair.  When people moved out west they often left their families without knowing if they would ever see them again so they would take a lock of hair to remember them by.  This framed artwork contains hair from loved ones.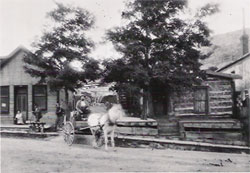 Pioneer Cabin on right.
George Mitchell wood yard in rear.
Mitchell on wagon in front, after 1904.
Photographer unidentified.
Pioneer Cabin, 1927.
Photo by Grace N. Erickson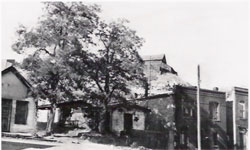 Pioneer Cabin in center under tree, 1930s
Photo by Grace N. Erickson